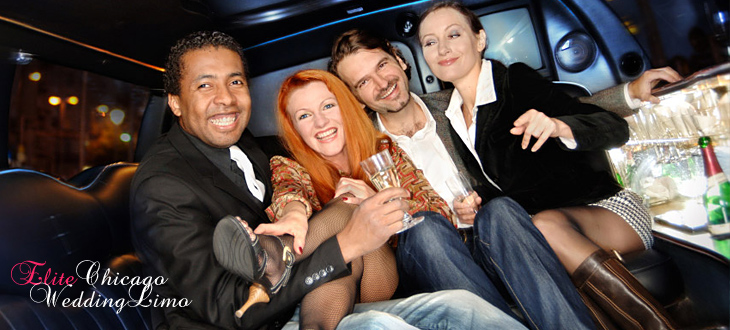 There is a certain code of behavior that is expected in a limo. This code outlines the etiquette and courtesy of the limo passengers as well as the chauffeur. These rules are global throughout the US and vary just in some certain aspects from town to town.
Here are few tips for great Chicago limousine experience. They are simple but will truly make a difference when riding a limo.
Chicago Limo Do's and Don't's
Riding a limo is a great experience, so let's overview the fun part – Chicago Limo Do's:
– Be responsible. Chicago limo service ride is a luxury experience and the cars are not cheap. Treat the limo with respect.
– Make sure you know where you are going. However, if you don't know the address of the place, at least have the name of the location.
– Tip your chauffeur if the tip was not included. The gratuity rate in Chicago and it's metro area is 20%.
– Feel free to bring drinks into the limousine.
– It's ok to take pictures. The more – the better.
– Stay in touch. Keep your cell phone with you. If needed, exchange phone numbers with the driver in case you need him/her later.
Here are some tips for Chicago Limo Don't's
– Do not smoke inside the limo. Smoke ruins both the smell of the limo and your chauffeurs mood.
– Do not damage the seats. If you climb on the seats with high heels – you are sure to puncture them.
– Do not lose any of your items: cell phones, wallets, purses or other personal belongings.
– Don't leave behind any members of your party. If you lose someone – how are they going to come back?
– Do not excessively chat your driver when he is on the road. The best is to leave the driver for driving.
– Do not get over intoxicated inside the Chicago limousine to the level of being sick. Sanitation fee is really high!
Sit back, relax and have a nice ride with one of our wonderful Chicago wedding limousines, sedans or party buses!