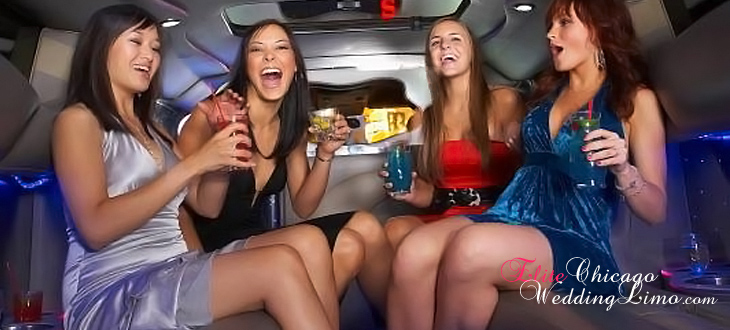 Planning a bachelorette party, a birthday or just a night out in the Loop? If you want to take a couple of your friends to Chicago consider renting a limo. Chicago limo service will be the perfect choice when it comes to transportation. It will not only bring you to any destination in Chicago, but also serve you as a pre-party limousine. Because it wouldn't make sense to skip on a toast of champagne in a beautiful limo? No it wouldn't. Especially when there is a DD chauffeur. So crack a bottle of champagne open and enjoy the limo as if it was your own nightclub on wheels.
Elite Chicago Limo provides organized, safe and stylish service. Our drivers arrive on time and are friendly, tactful and prompt service. Our chauffeurs are always properly dressed, punctual and have a deep knowledge of Chicago downtown area. Going to the suburbs? No worries, there is a plenty of choice among our suburban limousines too.
For a complete night out experience in Chicago, ask for a clubbing packages. We have VIP entrance deals with several major nightclubs in downtown. For girls bachelorette night outs we have even better deals – complimentary champagne and free entrance to a club of your choice!
Our elegant limousines will definitely make you feel like a real rock star. Our classy limos are equipped with disco ceilings, plasma TVs, DVD, CD players, Sound surround system, and fiber-optic mood lighting. Enjoy your girls night out in one of our custom built party limos.
Don't forget, we also provide high quality Chicago wedding limo service.;)