"I couldn't imagine my wedding without the package my wonderful limo vendor provided. Without it my wedding wouldn't be complete. I'm so grateful I choose Elite Chicago Limo, I'm sure to use them again!" – dr. Angie S., Palos Hills, IL
What's Included in the Chicago Wedding Package
A quick overview of the complimentary wedding package Elite Chicago Limo provides.
Limousine Decorations – Choose Any Color!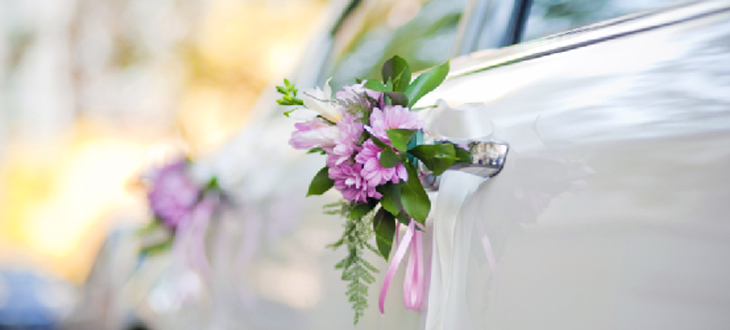 Elite Chicago limo can decorate your wedding limousine with colorful pom pom flowers. We put decorations on the dark limousine windows for the biggest contrast. Additionally, any color can be chosen to match the wedding party.
Just Married Sign – a Double Heart or Square Sign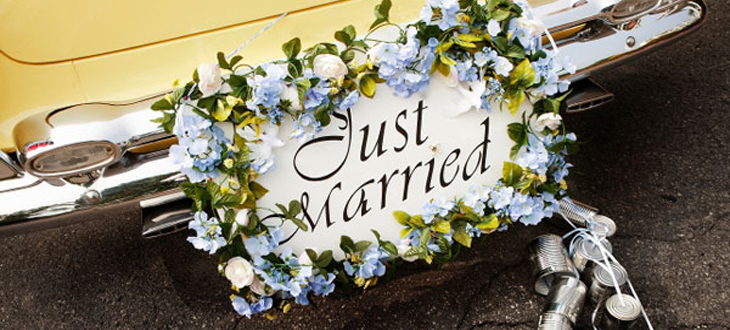 Similar to the color decorations, a Just Married sign can be matched to a wedding party. There are many colors and shapes to choose from, but our most popular Just Married sign comes in a double-heart shape with pom poms flowers around it.
Red Carpet – Celebrity Treatment After the Ceremony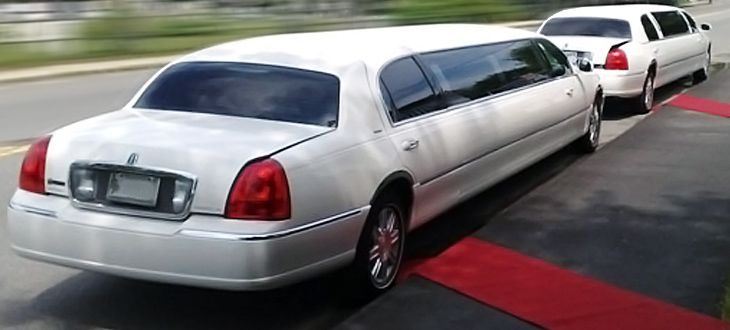 Red carpet is rolled out while the bride and the groom are getting married in the church. It is placed just in front of the limo door. It makes the day extra special by bringing the celebrity feel to the wedding.
Chicago Wedding Toast – Complimentary Champagne Included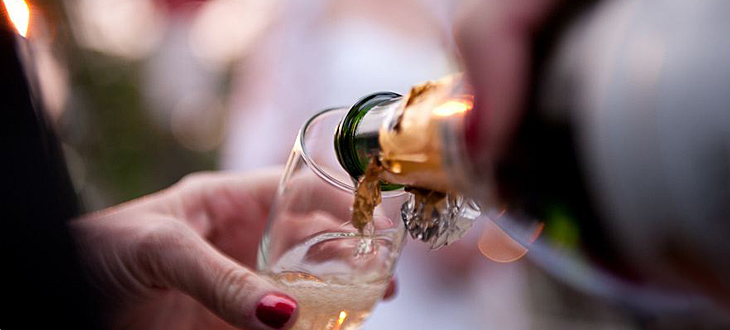 Champagne is always included in the Chicago Wedding limousine. It is placed in the coolers to cool down and sometimes brought out right after the ceremony for a toast. However, we can limit the drinks to non-alcoholic only if a special request is placed.
Unlimited Mileage – Wherever the Wedding Party Needs to Go for Pictures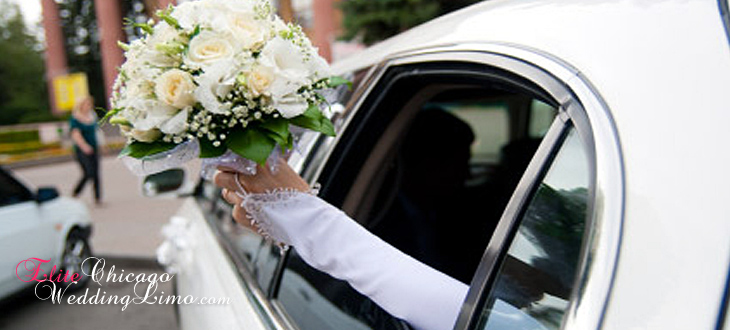 Elite Chicago Limo wedding packages include unlimited stops and unlimited mileage – a photographers dream for taking pictures. All the surrounding parks, and architectural landmarks can be visited while on the wedding package. Take as many pictures with our beautiful limousines int the most fascinating places – we encourage it! There is nothing better for us than to make the wedding party happy.